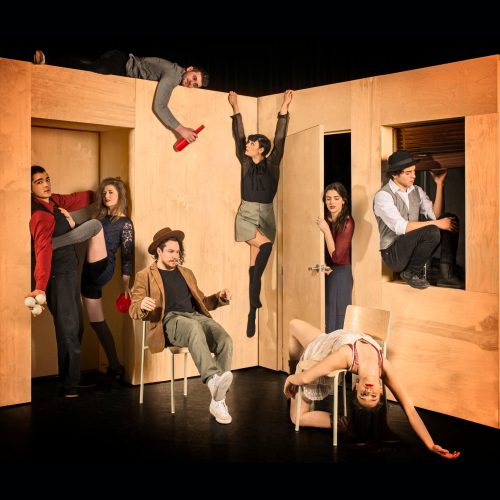 7 Fingers weer in het land met hun nieuwe voorstelling Reversible!
"What happens on stage is so hypnotically beautiful; it works both on an aesthetic and emotional level" Boston Globe
Wie doet het niet: zichzelf een pietsie flatterender portretteren op Facebook, Instagram of een datingsite? Met een bruisend leven waarin mislukking, eenzaamheid en verdriet niet bestaan? Maar er komt natuurlijk een moment dat het zorgvuldig geconstrueerde publieke 'ik' in aanvaring komt met de diepste gevoelens. Bij The 7 Fingers is die confrontatie even hard als hilarisch, even pijnlijk als poëtisch. Altijd even verrassend als virtuoos. We kijken ernaar uit!