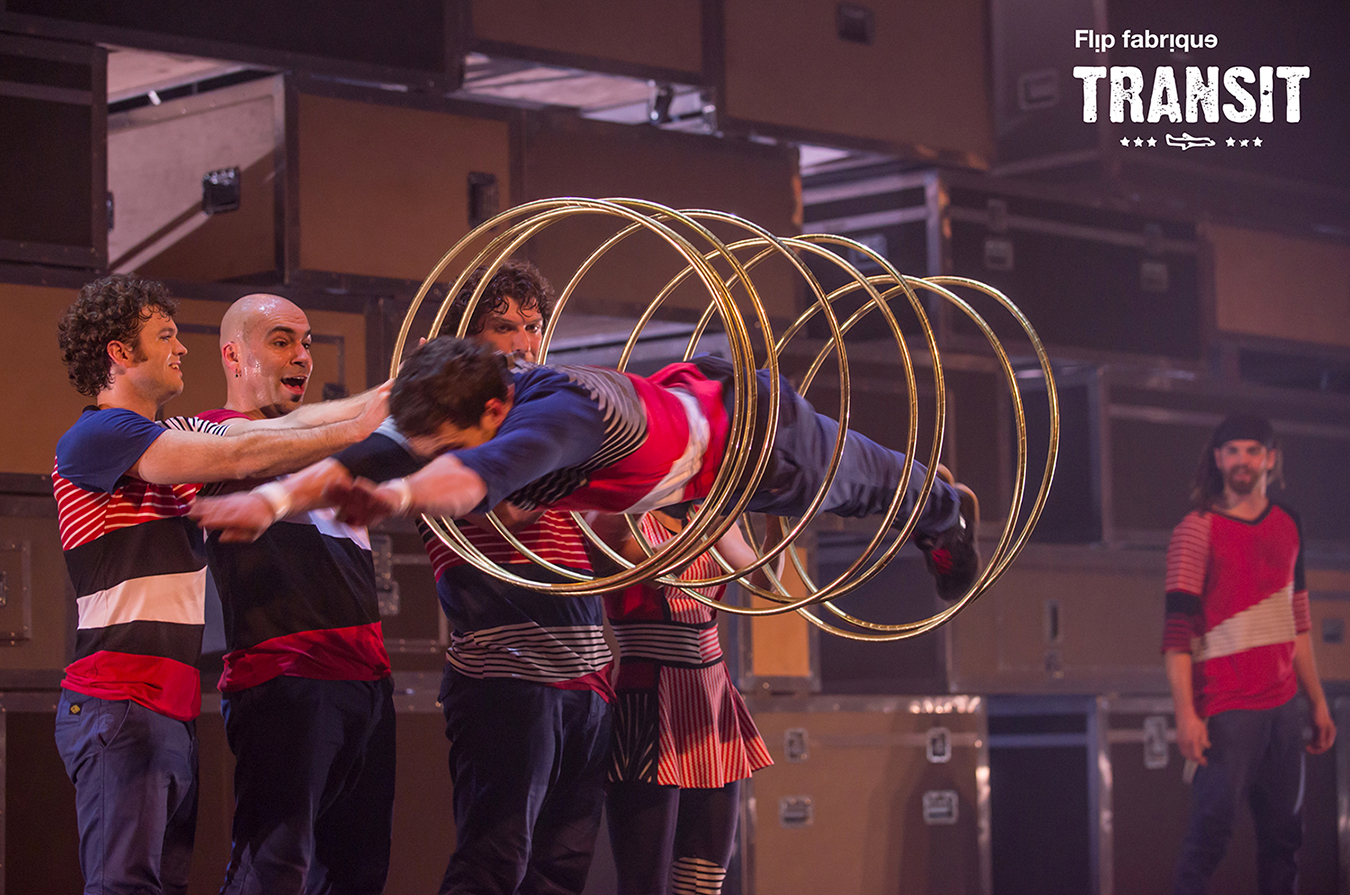 "This troupe offers acts that don't  seem humanly possible" New York Times
Een circusgroep op tournee. Reizend van stad naar stad, levend van voorstelling naar voorstelling. En elke show kán de laatste zijn.
FLIP Fabrique, de jongste loot aan de Canadese circusboom, laat in Transit zien hoe die ultieme show eruit zou zien. Na hun succesvolle vorige tournee Attrape Moi, gaan ze nu weer vol gas met aanstekelijke energie én optimale beheersing: iedereen geeft álles in deze voorstelling. De zes leden van FLIP Fabrique – jongleurs, dansers, hand- en luchtacrobaten, hoepel- en diabolovirtuozen – laten zien hoe hun leven 'on the road' eruitziet, inclusief verveling, dagelijkse routine en irritaties. In een decor van flight cases dat telkens van vorm verandert, vertellen zij een verhaal over saamhorigheid en kameraadschap.