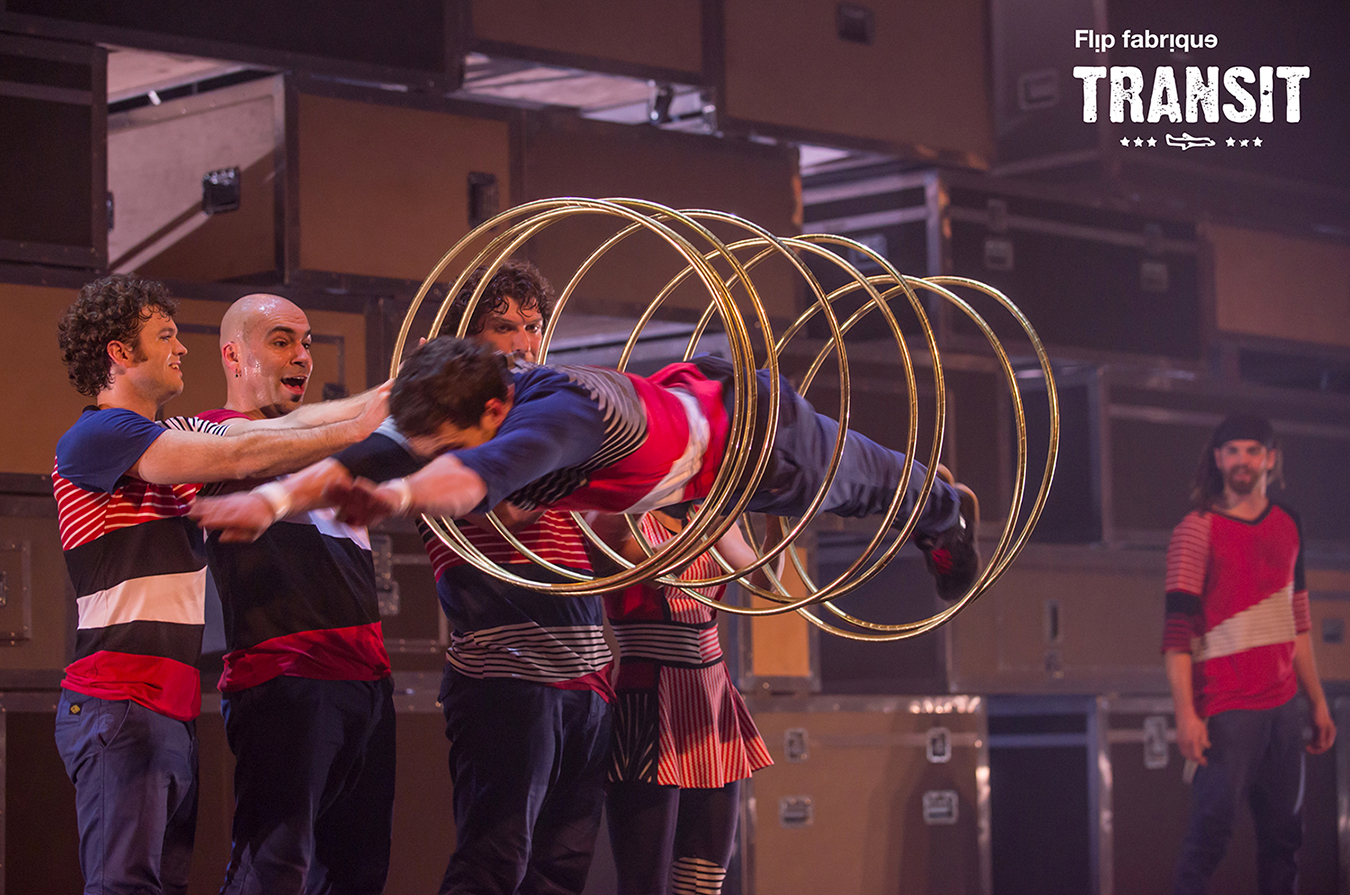 "This troupe offers acts that do not seem humanly possible" New York Times
A circus group on tour. Traveling from city to city, living from representation to performance. And every show cán be the last!
FLIP Fabrique, the youngest shoot on the Canadian circus tree, shows in Transit what this ultimate show would look like. After their successful previous tour Attrape Moi, they now go full throttle with infectious energy and optimal control: everyone gives everything in this performance. The six members of FLIP Fabrique – jugglers, dancers, hand and air acrobats, hoop and diabolical virtuosos – show how their lives look 'on the road', including boredom, daily routine and irritations. In a set of flight cases that change shape each time, they tell a story about solidarity and camaraderie.